|
Planning for (more) Winter Weather
Published
on
January 5, 2022
| 377 views
Tips from the City of Gresham's Sustainability and Solid Waste Team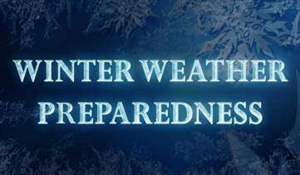 From our colleagues at the City of Gresham's Sustainability and Solid Waste Team:
As we continue to learn how to best help support you in your work, we wanted to reach out with some best practices we've learned from previous weather events to help keep the flow of food moving.
Internal Operations:
Do a dry run of your generator
Reach out to clientele and ask if they can come to the pantry before the storm to stock up, so they don't have to come during the storm
Do you have a skeleton crew that can keep your site running for those in an emergency during the weather event?
Have you checked in with your plow crew or volunteers about how digging out will work?
External Operations:
Connect with your food donor groceries / stores and come up with a plan to flow food during the storm. What makes sense / what does not? What could they move before or hold onto until after the storm?
---