Please share with clients!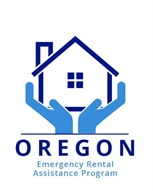 Oregon's Rental eviction moratorium has ended, but resources are still available! Renter's now have until February 28, 2022 to pay back any rent owed. Share out this link for rental assistance applications: https://www.oregonrentalassistance.org/
The Oregon Emergency Rental Assistance Program will cover up to 12 months of past due rent and three months of forward rent, once all past due rent is paid. Did you know that the program will also cover past due utility costs including electricity, gas, home energy services, water, sewer, trash removal, internet and bulk fuels? 
Applications for assistance can be found at: https://www.oregonrentalassistance.org/
If you or someone you know has received eviction notice paperwork, they can contact the Oregon Law Center eviction defense project right away at  888-585-6938
 or email evictiondefense@oregonlawcenter.org  Oregon Law center has provided two flyers with this information: English, Spanish.