|
Important Changes to SNAP Benefits Starting March 1, 2023
Published
on
January 12, 2023
| 61 views
Beginning March 1, many people enrolled in the Supplemental Nutrition Assistance Program (SNAP) will see a decrease in monthly benefits.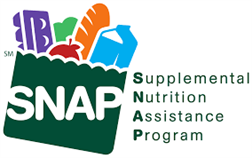 As you likely know, many SNAP participants received additional benefits each month in response to pandemic impacts. As the federal state of emergency comes to a close, funding for these SNAP "emergency allotments" will also expire — and many Oregonians will see a decrease in our monthly benefits as a result. Regular SNAP benefits received prior to the pandemic will not change.
Oregon Food Bank will soon share fliers and digital assets to help inform local families of this change, as well as related resources. In the meantime, additional detail can be found in this FAQ document prepared by the Oregon Department of Human Services.
Resources:
---