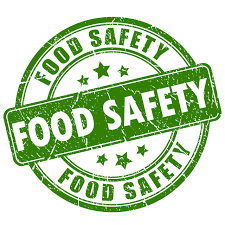 The OFB Food Safety & Handling Manual says that pantries with access to a commercial kitchen may repack refrigerated and frozen foods; however, this guidance is no longer correct.
We have recently confirmed that the Oregon Department of Agriculture considers repacking these "potentially hazardous foods" to be a form of food processing, which requires a special license from the ODA. Even if your agency has a commercial kitchen, its county license does not cover processing foods for home consumption. Pantries may repack dry goods such as rice and beans, but may not under any circumstances repack foods that require temperature control for safety. We will update this guidance in the next edition of the Food Safety & Handling Manual.
An additional note on repack: repacking foods that contain allergens, such as flour, pancake mix, or nuts, is only permitted if it can be done in isolation—that is, in an enclosed space where no other foods are stored. If you have questions about setting up an isolated repack space, please reach out to a member of the OFB Compliance Team.