Offline
Mangos, kale, cauliflower - oh my! And bok choi!
Keep on the lookout for these exciting items coming soon! Kale and mangos are available to order now, bok choi arrives on Aug 10.  
Read more...
---
Offline
Its leek season, which is a unique and delicious cool weather cooking ingredient. Leeks have a flavor similar to onions, but sweeter, and are a great add in to many dishes. They can be eaten cooked or raw; just toss the root and most of the green tops (or save for your homemade stock) and eat the center white and light-green sect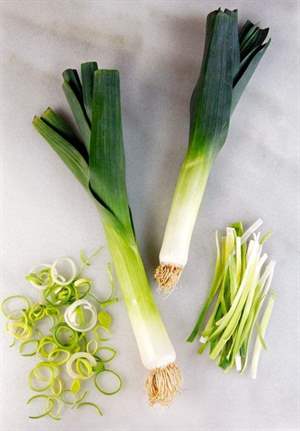 ion.
Recipes: 
Chickpea Pancakes with Leeks, Squash, and Yogurt
Stir-Fried Leeks with Oyster Sauce
---
Offline
Although the days are getting shorter, the diversity of WINTER SQUASH is growing! Check out some of the types of winter squash available and tips on how to use them.
Most common varieties of Winter Squash you might get from OFB:
Delicata
- This type of squash is cylindrical in shape and features pale-yellow skin with green stripes. When cooked, its orange flesh tastes similar to sweet potatoes with an earthy flavor. Delicata squash has a rind that's more delicate than most squash varieties, making it easy to cut through and its edible. Store whole delicata squash for up to 3 months.
Acorn- Acorn squash is small, round and has a dull, dark-green…
Read more...
---
---