Free testing sites, updates to OHA listening sessions
Multnomah County Free COVID Testing - appointment required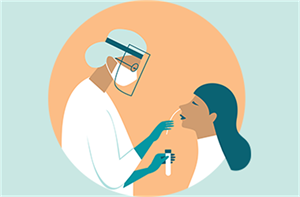 No-cost testing by appointment only, for anyone with symptoms. You don't need to be a clinic or Multnomah County patient to get tested. Limited testing may be available for people without symptoms. We focus on reaching Black, Indigenous, and other People of Color communities, people without health insurance, and people without a regular health care provider. Call 503-988-8939 for an appointment. Location and hours:
NEW!  Latino Network parking lot at 312 SE 165th, Portland Saturdays from 9 a.m. to 3:45 p.m.

East County Health Center (parking lot), 600 NE 8th St., Gresham, Mondays and Thursdays, 9:00AM — 3:45PM
---
Oregon Health and Sciences University (OHSU) Community Testing - no appointments 

Drive-through/walk up testing sites in Portland and Hillsboro. OHSU offers testing for people with symptoms ages 2 months and older, and for people in specific risk groups. See who can be tested on OHSU's website. Testing is walk-in or drive-through only; no appointments. For more information, call the OHSU Coronavirus Hotline: 833-647-8222.  Locations and hours:
Portland Expo Center, 2060 N Marine Drive, Portland, Monday — Saturday, 9:00AM — 4:00PM

Gordon Faber Recreation Center, Hillsboro Stadium, 4450 NE Century Blvd., Hillsboro, Monday-Saturday, 9:00AM — 4:00PM
---
Oregon Health Authority COVID Calls
OHA has changed the date, time and format of the biweekly listening sessions. Listening sessions have been combined into one session via Zoom, with moderated breakout sessions for each region. The next meeting will be Thursday, October 29th 2:00-3:00 p.m. Click here to register. There will be a Spanish breakout session, and closed captioning in English and Spanish will be available.